"Share a Story" Literacy Event Cultivates a Lifelong Love for Reading
Kids could take home a free book and meet PBS character Daniel Tiger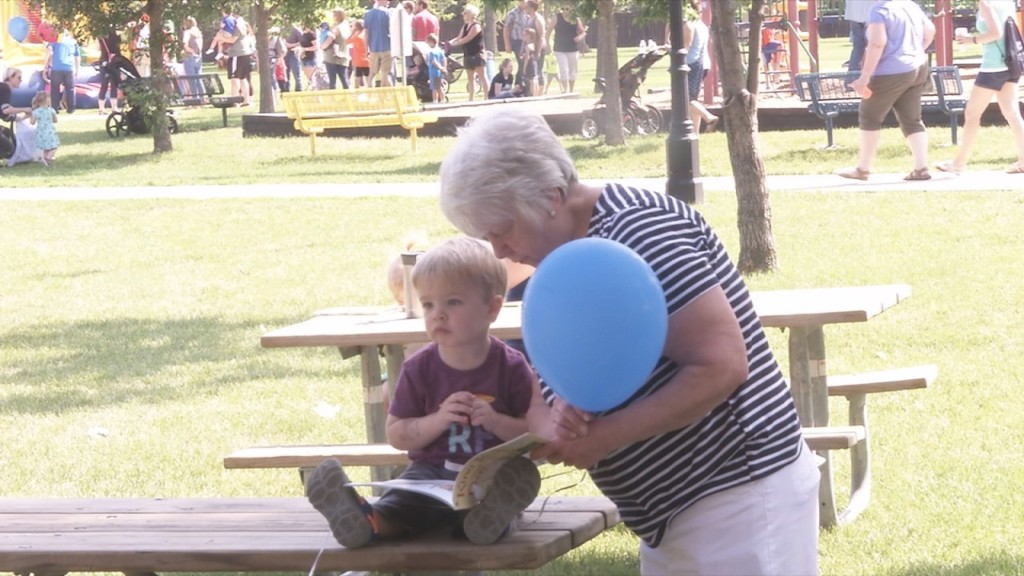 FARGO, N.D. — Many children enjoyed the sunny day by learning about the wonders of reading.
The Share a Story Family Literacy Event provided an opportunity for kids to pick up a book, play some fun games, and enjoy a nice day at Rheault Farm.
Some kids even had the chance to meet Daniel Tiger, the main character of Daniel Tiger's Neighborhood on PBS.
This free event aimed to encourage children to continue a lifelong fascination with books and knowledge.
"Kids love books and we want to make sure that we're fostering it at a young age that they see that it's fun and it's not something that's boring as you get older. So many people just say that they're not readers anymore but just because you don't read books every day doesn't mean that you're not a reader. You can always have an enjoyment of books," said Jessica Korynta, an Events Specialist for the Fargo Park District.
Every child that attended the event had the chance to take home a free book and also learned about summer reading programs throughout the metro.