Runners Brave the Elements to Compete in "Insane Inflatable 5K"
Runners bounced, jumped, and slid down inflatable obstacles across Red River Valley Fairgrounds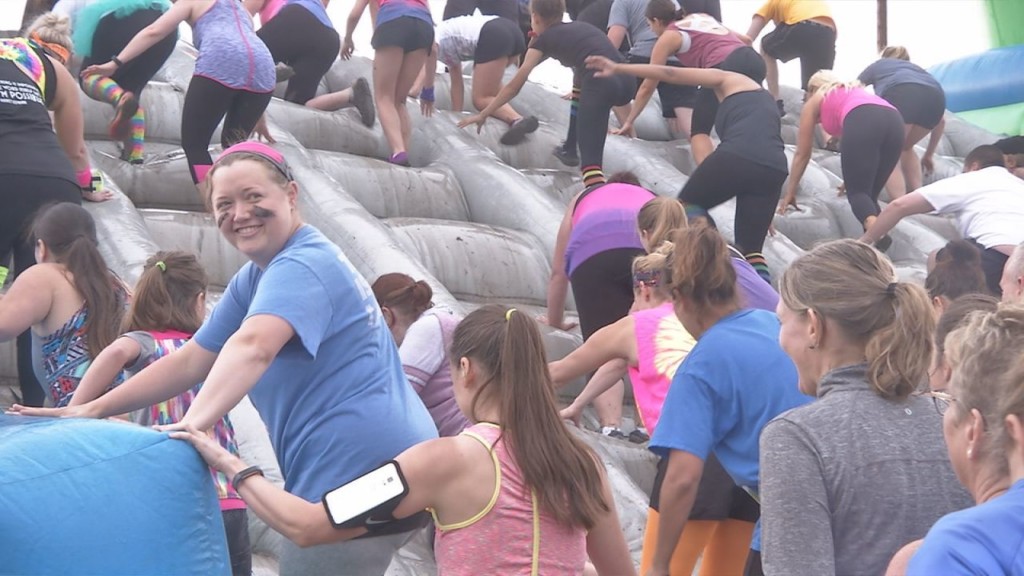 WEST FARGO, N.D. — Despite the heavy rains this morning, hundreds of people laced up their sneakers to take part in a different kind of 5K.
The Insane Inflatable 5K incorporates many types of inflatable obstacles on which people had to climb, dodge, and slide.
People were lining up outside the Red River Valley Fairgrounds hours before the race, but a lightning delay pushed the start time back two hours.
Even with a surprise visit from Mother's Nature, some runners say that taking part in the run was rewarding.
"The rain definitely affected my mindset because I'm someone that likes to run in a race where I know the elements and I'm ready for it; this I wasn't so it definitely played with my mind a bit, but it gave me an extra challenge, and I'm always talking about conquering those challenges."
Proceeds from the event will be donated to the A–T Children's Project, which helps children diagnosed with the rare genetic disease ataxia telangiectasia.