Both Sides Fill Hearing For Enbridge Energy's Northern Minnesota Replacement Pipeline
The pipeline would replace the deteriorating Line 3 crude oil pipeline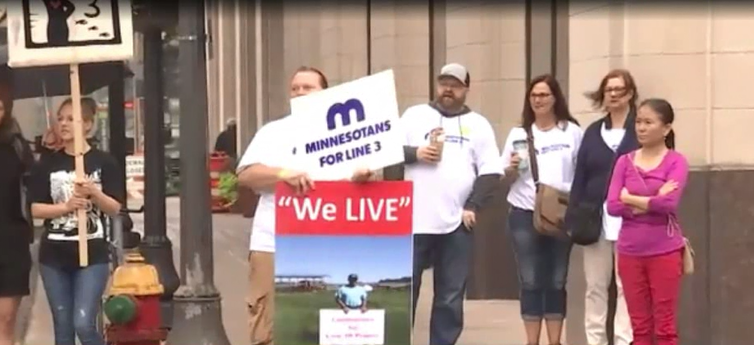 ST. PAUL, Minn. — Passions ran high as Minnesota regulators opened a key hearing on whether to approve Enbridge Energy's proposal for a pipeline replacement across northern Minnesota.
The pipeline would replace the deteriorating Line 3 crude oil pipeline.
A crowd that was about evenly divided filled the hearing room this morning in St. Paul.
People held signs outside reading, "Minnesotans for Line 3" or "No Pipelines, Keep it in the Ground".
The Public Utilities Commission plans to decide next week whether the project is needed.