Elm Street Closure In Fargo Is Sure Sign The Red River Is On The Rise
River Expected To Reach Minor Flood Stage Tuesday Evening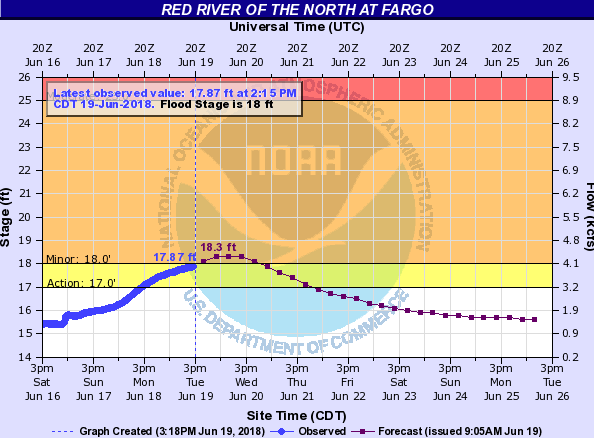 FARGO, N.D. — The recent rainfall has the Red River in Fargo-Moorhead on the rise.
As of 2 o'clock Tuesday afternoon it was at 17.8 feet and expected to rise to minor flood stage of 18 feet Tuesday night before cresting around 18.3 feet Wednesday.
Elm Street has been closed between 14th and 15th Avenues North due to the rising water and a storm sewer failure.
The higher water level will not have any other impact on Fargo.