UPDATE: Forklift Driver Struck And Killed Is Identified
Juan Contreras of Grand Forks was driving the forklift on Highway 15 when he was struck Monday afternoon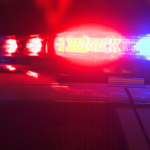 THOMPSON, N.D. — We now know the name of a forklift operator who was struck from behind and killed near Thompson, North Dakota on Monday afternoon.
He is 61-year-old Juan Contreras of Grand Forks.
Contreras was driving the forklift on Highway 15 when he was hit by a minivan driven by 80-year-old Marilyn Pederson of Northwood.
Pederson and her 75-year-old passenger were not hurt.
The fatal crash remains under investigation.