Burger Dreams Come True at Moorhead Center Mall
unlimited sliders and BBQ samples from 19 area restaurants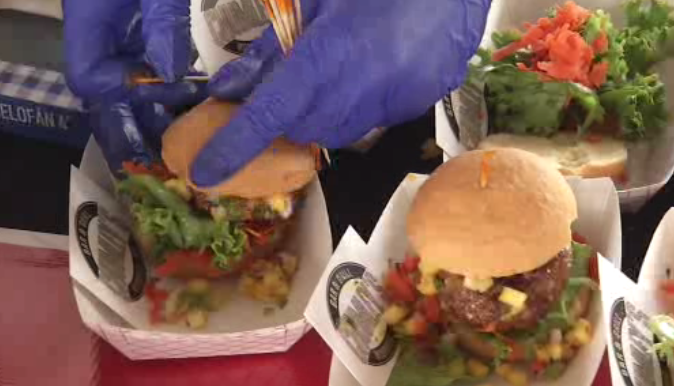 MOORHEAD, Minn. — Unlimited burgers sounds like a dream.
But it was a dream come true at the 5th annual Burgers, Brews and BBQ Festival.
The Moorhead Center Mall parking ramp was transformed into a burger lovers paradise.
For just $35, you could enjoy unlimited sliders and BBQ samples from 19 area restaurants.
Local and regional breweries offered beer samples and there was live music.
There were four levels of drinking, dining and dancing.
The event was put on by Jade Presents and Spotlight Media.