Neighbor Donates Donuts to Downtown Businesses
Jesse Engen said it was a spur-of-the-moment decision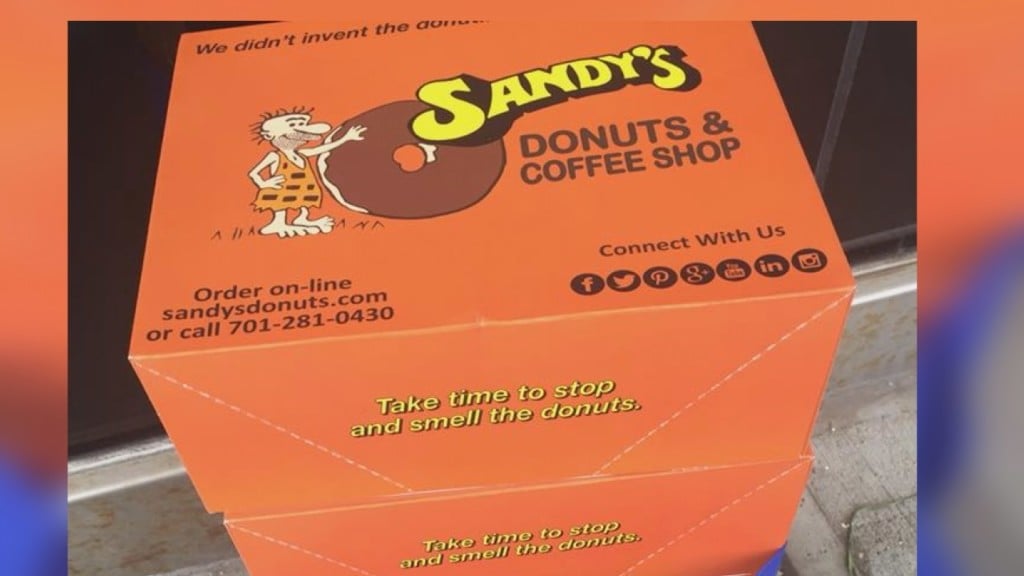 FARGO, N.D. — Several downtown businesses got a pleasant surprise when a local neighbor showed up with donuts.
Jesse Engen made a spur of the moment decision to get donuts from Sandy's and bring them to five random businesses.
Engen says the store owners and managers were really happy when they got the treats.
The "Donuts for Downtown" idea was a way for Engen to give back to the community while also exploring the area.
"Being a downtown resident for the last four years, I get to go see the downtown businesses a lot. These businesses, I haven't really been involved with a lot of them– and I got to go meet the people, go from there, seeing what they have to offer," Engen said.
The lucky businesses were Stabo Scandinavian Imports, Zandbroz Variety, the Radison Hotel, Kitsonna, and Mint and Basil.