Detroit Lakes Police Chief Steve Todd Accused of Choking 12-Year-Old Boy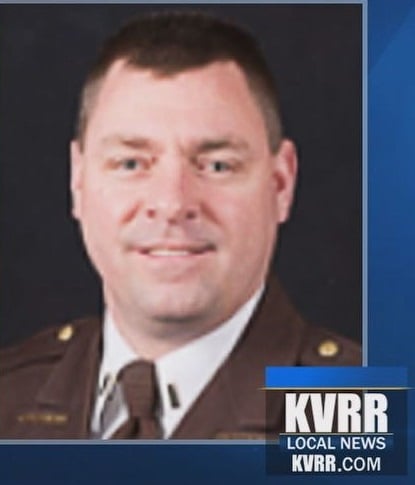 DETROIT LAKES, Minn. – Law Enforcement is investigating assault allegations against Detroit Lakes Police Chief Steve Todd.
Detroit Lakes Police call logs show officers responded to an assault call at 7:04 PM on June 20th. A witness said their 12-year-old son was choked by a person at the Washington Park ball fields.
Chief Todd says in a statement, "On Wednesday, June 20th I had gone for a mountain bike ride around Detroit Lakes after work. As I was going by the Washington Ball Park I saw that Hawley was playing Detroit Lakes and I stopped in to watch and visit. I parked my bike at the top of the ramp so that it would be visible to me and I went and talked with a family that I know. Periodically I would look to make sure my bike was still visible. At one point I looked to check on the bike and it was gone. I ran down to try and locate it and found a person with my bike a short distance from where I had parked it. I put my hand on the bike and on the person's neck. I was informed by a third party that the bike had fallen and the person was picking it up. I verified this with the person and apologized. I rode back to the scene with an officer to explain what occurred to the person's father and apologized to him as well."
Mayor Matt Brenk says the Minnesota Bureau of Investigation will lead the investigation since it involves his city's police chief.
He calls the incident "a misunderstanding" saying he "is not drawing any conclusions" about what could have happened. Mayor Brenk said Chief Todd has not been put on leave.