Expect Closed Roads, Large Crowds and Protests During President Trump's Visit
Rally At Scheels Arena Is Wednesday, June 27 at 7 p.m.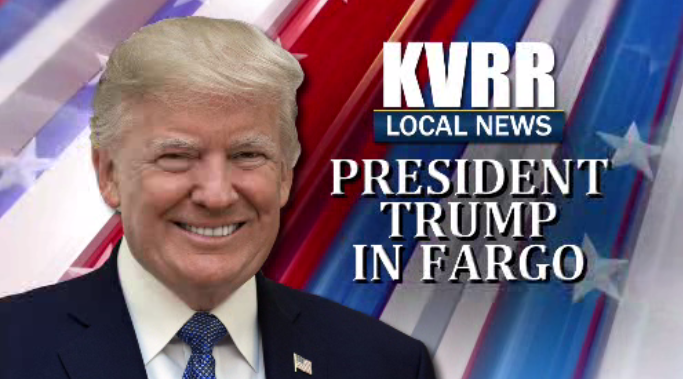 FARGO, N.D. — President Donald Trump will be in Fargo in about 24 hours for a rally at Scheels Arena in support of Republican Rep. Kevin Cramer's U.S. Senate campaign.
You can expect traffic delays and road closures around the airport and the arena.
Not everyone will be excited to see the president come to Fargo.
An anti-Trump protest is being planned for Wednesday.
A Facebook post tells people to meet in the parking lot of Cash Wise for a 5 o'clock march to Scheels Arena to protest the president's visit.
They are asking participants to remain non-violent and to not engage Trump supporters or hecklers.
Fargo Police say there is no designated protest area at the arena, the only section that will be off-limits is the northeast section of the property.
Doors for the rally open Wednesday at 4 p.m. and the president is expected to speak at 7 p.m.
KVRR will have complete coverage of President Trump's visit on the air, on our website and on our Facebook page.