Police Identify Body Found Inside Cooler at ATL Braves' Ballpark as MN Man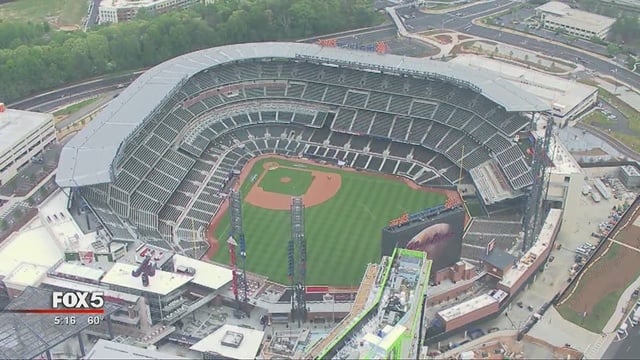 COBB COUNTY, Ga. (WNYW) – Police have identified a contractor whose body was found in a beer cooler at SunTrust Park in Cobb County.
The man has been identified as Todd Keeling, 48, of White Bear Lake, Minnesota.
A co-worker made the grisly discovery hours before the first pitch at the Braves home game Tuesday afternoon at SunTrust Park.
Cobb County Police said Keeling was employed by a third-party contractor. His body was found in one of the vendor areas. Police said they responded to the stadium around 3:30 p.m. to investigate after receiving a 911.
Investigators are working to determine the nature of Keeling's death. Detectives would not release late Tuesday evening if they thought it was an accident or if there were signs of foul play, citing it was too early in the investigation.
Police said the Atlanta Braves are working with investigators. Braves management declined to comment and referred all questions to police.
No word on if this impacted any services during Tuesday night's game against the Cincinnati Reds.
Fans at the park who came early before the first pitch said they noticed the typical police presence at a home game and saw nothing out of the ordinary with law enforcement activity around the field.
"I wasn't aware… there were plenty of police here. There are police here all the time," one fan said.