Motorcycle Hits Deer Throwing Passenger Into Path Of Another Motorcycle
The 40-year-old female passenger of Mandan, North Dakota died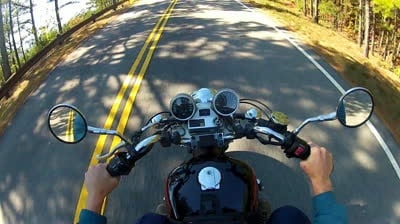 MERCER, N.D. — A Mandan woman was killed when she was thrown off one motorcycle and hit by another bike near Mercer, North Dakota.
The highway patrol says just before 1 Saturday afternoon, a group of motorcycles was eastbound on Highway 200 when one of the bikes hit a deer, causing the driver to lose control.
The driver was thrown into the ditch and his passenger was thrown onto the road where she was struck by another motorcycle.
The 40-year-old female passenger died.
The 42-year-old Mandan man driving the bike was airlifted to a Bismarck hospital with serious injuries.
The second bike's driver, a 43-year-old Washburn woman, was not hurt.