West Fargo Church Celebrates "International Sunday"
This is the first time they've put on the event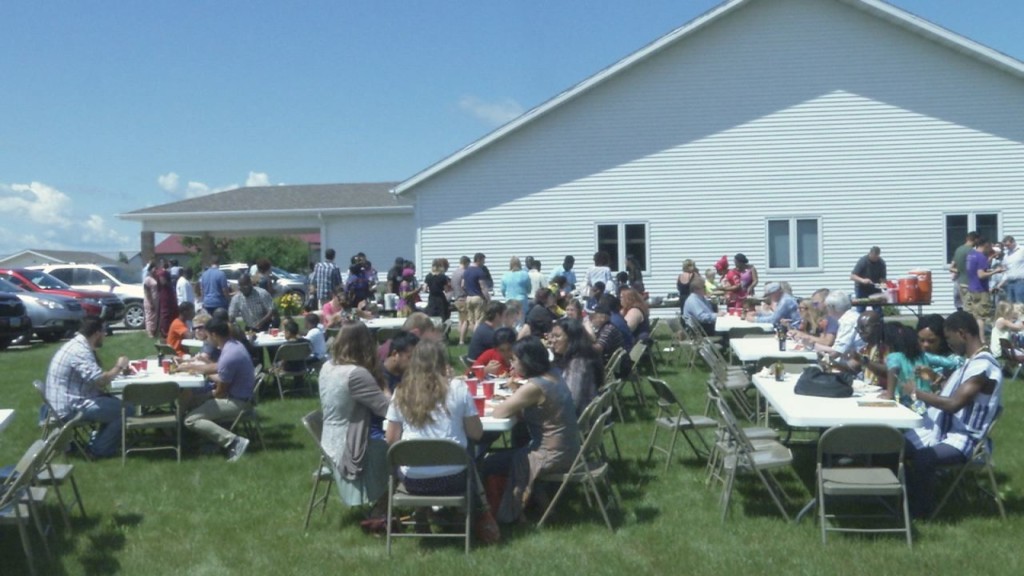 WEST FARGO, N.D. — People from all different ethnicities attend church service every Sunday at Summit Church in West Fargo.
To celebrate their cultures and everything they have to offer the congregation, Summit Church put on their very first International Day. They had food from Kenya, Africa, India, Vietnam, Latin America; the list goes on and on. During this morning's church service, the church also changed things up a bit with a speaker from India and with African music.
"We believe the church is really a prophetic picture of what life on earth is supposed to be where people from every nation gather together, they love each other, they serve each other. We think that's the importance especially today with division amongst so many people," said Bryan Mccrea, senior pastor at Summit Church.
Mccrea says it's normal for people to talk to each other for awhile after services, which is why they figured they should make this Sunday a celebration.