Senators Hoeven and Thune Travel To Moscow
They were there this week to meet with the Russian Foreign Minister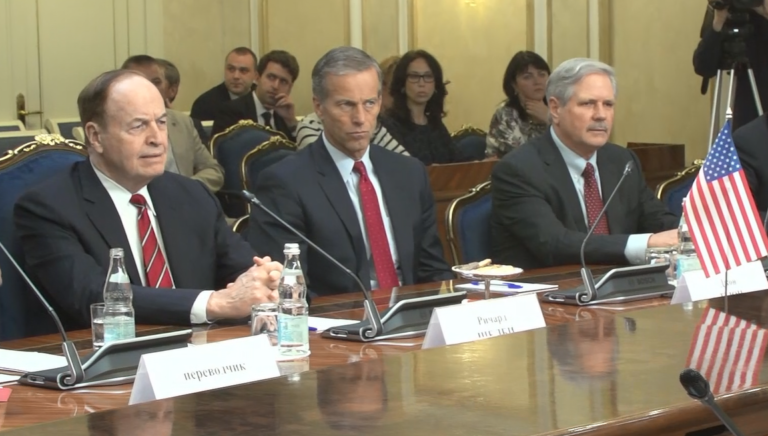 MOSCOW, RUSSIA — North Dakota Senator John Hoeven and South Dakota Senator John Thune were members of an all-Republican congressional delegation who traveled to Moscow.
They were there this week to meet with the Russian Foreign Minister.
The meeting comes two weeks ahead of the planned summit between President Donald Trump and Russian President Vladimir Putin in Helsinki.
According to video footage taken by Radio Free Europe, Senate Appropriations Chairman Richard Shelby told Sergey Lavrov that he hoped for an improvement in relations between the U.S. and Russia.
Senator Hoeven has not yet commented on the Moscow meeting.