Dep. Chief Confirmed To Become Next Police Chief In Moorhead
Shannon Monroe is a 24-year veteran of the department and has served as deputy police chief since 2008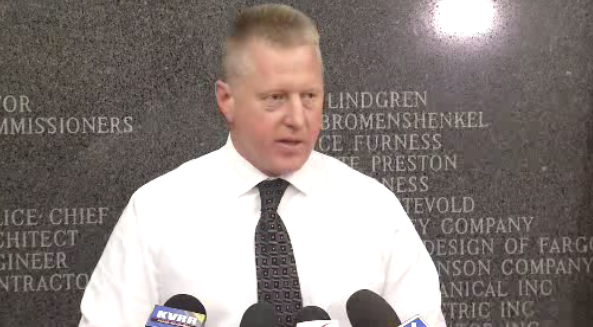 MOORHEAD, Minn. – Shannon Monroe will be the next police chief in Moorhead.
The city council agreed with the city manager's recommendation to hire Monroe at a meeting Monday night. He is a 24-year veteran of the department and has served as deputy police chief since 2008.
Fargo Police Lt. Jason Nelson was also in the running.
City Manager Christina Volkers says, "Monroe has shown great leadership in his existing role, and will be a tremendous leader for our police department."
Current Chief David Ebinger retires Friday after 12 years in Moorhead and a 40-year law enforcement career.