Vice President Pence To Visit Grand Forks Air Force Base & Attend Rep. Cramer Fundraiser
Mike Pence will be in Billings on Tuesday and Grand Forks on Wednesday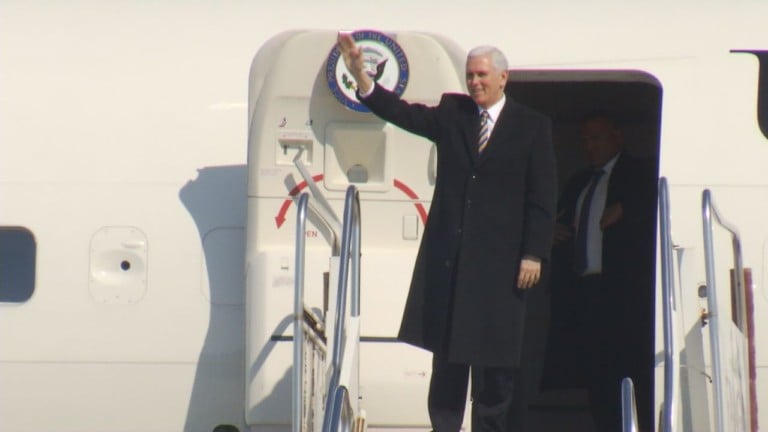 GRAND FORKS, N.D. — Vice President Mike Pence's office has released details about his trip this week to Grand Forks and Billings.
The vice president will make two campaign stops on behalf of Rep. Kevin Cramer of North Dakota and Matt Rosendale of Montana.
Both men are running for Senate.
Pence will be in Billings on Tuesday and Grand Forks on Wednesday.
He'll get a briefing at the Grand Forks Air Force Base and attend a private fundraiser for Cramer.
It will be the third trip to North Dakota in less than a year for Pence.
Watch for complete coverage on KVRR and here on our website.