Minnesota-Based Supervalu Bought In $2.9 Billion Dollar Deal
Supervalu also owns Hornbacher's located in Fargo, Moorhead and Grand Forks.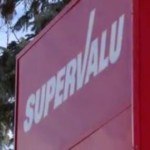 PROVIDENCE, RI — The company that owns Hornbacher's in Fargo-Moorhead and Grand Forks has been sold.
Eden Prairie-based Super Valu is selling to United Natural Foods Inc. of Providence, Rhode Island in a deal worth $2.9-billion.
United Natural Foods says it delivers healthier food options throughout the US and Canada which includes natural product superstores, independent retailers, supermarket chains, e-commerce businesses and food service customers.
Supervalu is a wholesaler and retailer serving more than 3,400 with 114 stores of its own. Super Valu has about 23,000 employees.
MINNEAPOLIS, MN — In a release from Minnesota based Supervalu the company announced it has been acquired by United Natural Foods, Inc.
United Natural Foods, Inc. (NASDAQ: UNFI) and SUPERVALU INC. (NYSE: SVU) today announced that they have entered into a definitive agreement under which UNFI will acquire SUPERVALU for $32.50 per share in cash, or approximately $2.9 billion, including the assumption of outstanding debt and liabilities.
"This transaction accelerates UNFI's "Build out the Store" growth strategy by immediately enhancing our product range, equipping us to bring an attractive, comprehensive product portfolio to an expanded universe of customers," said Steve Spinner, UNFI's Chief Executive Officer and Chairman. "Combining our leading position in natural and organic foods with SUPERVALU's presence in fast-turning products makes us the partner of choice for a broader range of customers. Together, we can provide our "better for you" products as well as other high-growth segments, improving customers' competitive advantages in a dynamic marketplace. These benefits, plus our increased efficiency and productivity, will enable us to create value for our shareholders, enhance opportunities for our suppliers, provide a broader assortment for our customers and create new prospects for our associates over the long term."
"The combination of UNFI and SUPERVALU provides a substantial premium and delivers certainty of value to our stockholders, meaningful benefits to our customers, expanded opportunities for our employees, and the ability for us and our vendors to efficiently serve a varied customer base," said Mark Gross, SUPERVALU's Chief Executive Officer. "We have been executing an ambitious strategic transformation for over two years. We believe that this transaction is the best and natural next step for our stockholders, customers and employees. I am very proud of the unwavering commitment and focus of our employees in driving our strategic transformation and serving our customers. I am confident that, together, SUPERVALU and UNFI will be well positioned to succeed – and to help our customers succeed – in today's grocery landscape."