"A Cause For Cassie" Raises Money for Woman Battling Breast Cancer
Cassie Kraft still has several more rounds of chemotherapy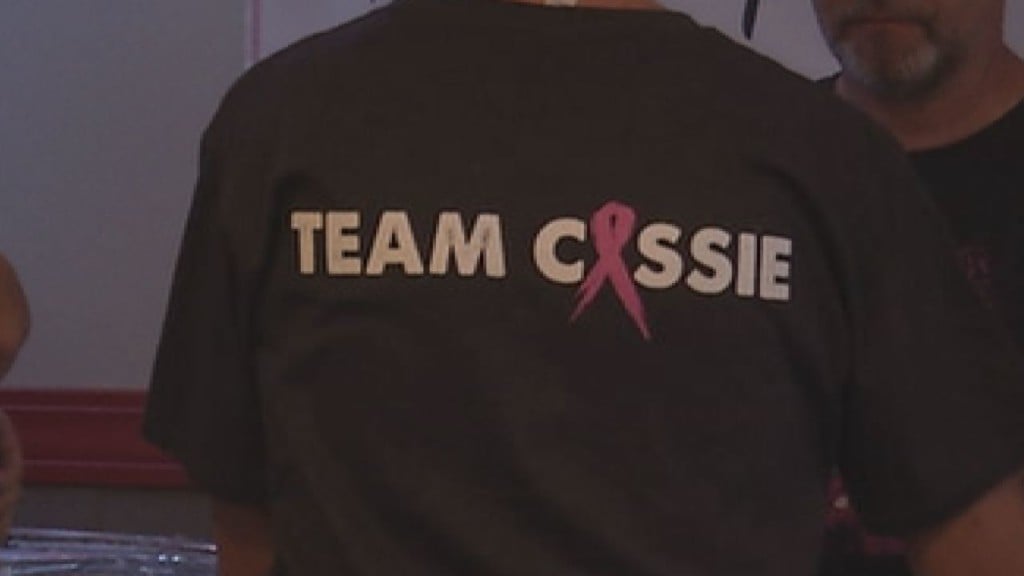 FARGO, N.D. — People gathered at Slammers Sports Bar to raise money for a woman battling breast cancer.
Cassie Kraft, who has a family history of cancer, was recently diagnosed and has several more rounds of chemotherapy and surgery.
Funds raised from the silent auction will help pay for her medical bills. The organization "Lend a Hand Up" is also matching 20 percent of donations.
About 200 people showed up at the benefit.
"I'm hoping we get enough money for her to not have to work for a year so she can just focus on herself and her boys and heal and get through this bump in the road that she's on right now," Donna Bourcy, Cassie's aunt, said.
Cassie has two sons, ages 7 and 15.