Moorhead Police Sergeant Charged With DWI
Sgt. Thad Stafford A 20-Year Police Veteran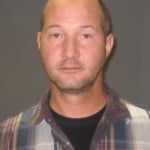 MOORHEAD, MINN. — A 20–year veteran of the Moorhead Police Department is charged with two counts of driving while intoxicated.
A citizen reported what he thought was an intoxicated man getting into a vehicle outside Mick's Office Bar in Moorhead around 7:00 Thursday night.
An officer matched the plate description to a vehicle owned by Sgt. Thad Stafford. They found Stafford a half–hour later driving the vehicle.
The officer found signs of intoxication and called for a Clay County Sheriff's Deputy to continue the investigation to avoid conflict of interest.
The Moorhead Police Department placed him on administrative leave pending an internal investigation.
A judge set unconditional bail for $12,000, and conditional bail at $3,000 as long as he stays away from alcohol, has alcohol monitoring and submits to random testing.
An omnibus hearing has been set for August 30th.
Police Chief Shannon Monroe provides this public statement:
"The Moorhead Police Department must maintain the trust of the public we serve by being accountable and transparent. We are entrusted to enforce the law and be examples to others. Police officers are human and make mistakes, but we are not above the law. Our community is safer through actions of citizens that recognize and report suspected intoxicated drivers.  The officers that took part in this investigation acted appropriately and professionally."