Community Members Honor Lives Lost in Yazidi Genocide
Former ISIS captive Sharin Jardo was one of the featured speakers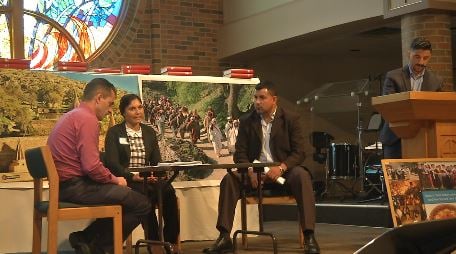 MOORHEAD, Minn. — People from across the metro gathered to honor the lives lost during the Yazidi genocide.
Four years after the genocide began in Iraq, people lit candles to commemorate those who passed away because of the genocide.
People also listened to speeches from Sherin Jardo, a Yazidi who escaped ISIS captivity and emigrated to the United States, as well as Hadji Hesso of the Yazidi Association of Manitoba.
They say that it was a great opportunity to let people know about the struggles Yazidis continue to face at the hands of ISIS.
"We'll continue to tell our stories. We need more people to know who the Yazidis are, and what happened to them back in 2014. That's our goal. That's why we need everyone to help," said Hesso.
Reports say that nearly 10,000 Yazidis were either killed or kidnapped over a stretch of days back in August 2014.
.