Fundraiser Started For Boy Allegedly Tossed Off of Water Slide Platform
8-year-old Sawyer Warner Was Found On The Pavement, A Teen Was Arrested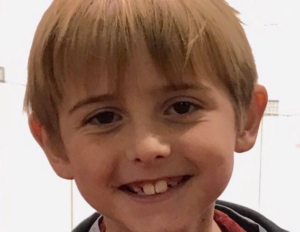 APPLE VALLEY, Minn. — The family has identified the boy thrown from the top of a water slide in Apple Valley to the pavement below as 8-year-old Sawyer Warner.
A GoFundMe account set up for Sawyer says "there is a long road to recovery, with multiple surgeries and therapy and the unknown."
18-year-old Roman Adams allegedly threw Sawyer over the platform at the Apple Valley Aquatic Center on July 31st.
Adams told authorities he did it because the line was moving too slowly.
He was charged with third-degree assault.
Investigators later learned that Adams has cognitive disabilities and had a personal care assistant with him at the pool, but not in line at the slide.
Sawyer suffered several fractures to both of his feet, a broken femur in one leg and shattered bones in his shoulder.
If you'd like to help the family with his medical expenses, you can find the fundraiser here.