Large UAS Allowed To Fly Without Chase Plane At Grand Sky
The two-year FAA authorization allows the drone flights within 30 miles of the technology park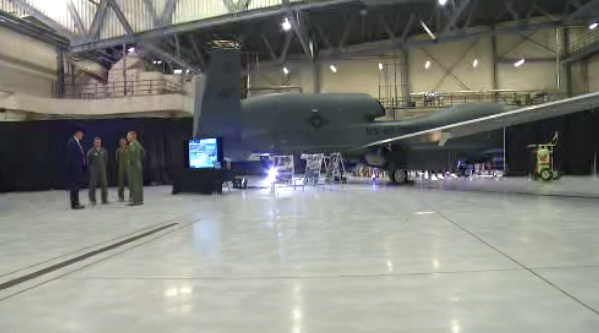 GRAND FORKS, N.D. — The FAA has approved the Northern Plains UAS Test Site in Grand Forks to fly large unmanned aircraft systems beyond visual line of sight without a chase plane, a major milestone in the test site's history.
The two-year FAA authorization allows the drone flights within 30 miles of the technology park.
U.S. Secretary of the Air Force Heather Wilson will visit Grand Forks next Monday to witness the first such flight at Grand Sky.
Last month, Gov. Doug Burgum joined Vice President Mike Pence at Grand Forks Air Force Base, where the vice president highlighted the important role UAS plays in our national defense.