North Dakota's Democratic Senator Meets With Supreme Court Nominee
Sen. Heidi Heitkamp and Sen. Joe Donnelly were the second and third Democrats to meet with Judge Brett Kavanaugh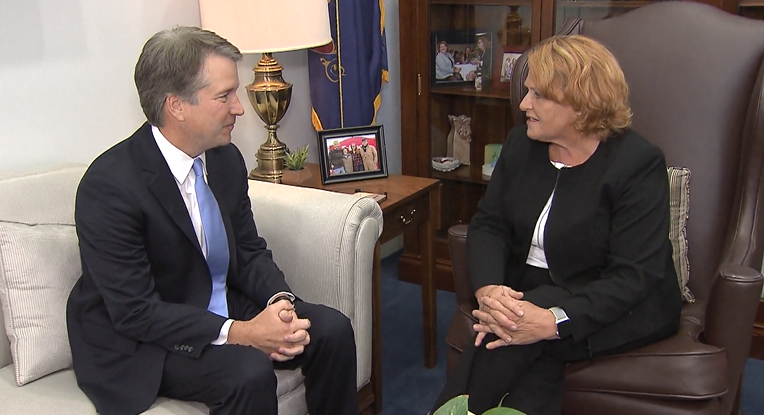 WASHINGTON, D.C. —  President Trump's latest Supreme Court nominee was back on Capitol Hill to meet with senators including Sen. Heidi Heitkamp.
Heitkamp and Sen. Joe Donnelly were the second and third Democrats to meet with Judge Brett Kavanaugh after Sen. Joe Manchin sat down with him in July.
All three are facing tough re-election bids in Republican states.
They also voted for President Trump's first nominee, Justice Neil Gorsuch.
Heitkamp says she wants to do her job and take the proper amount of time to make her decision on Kavanaugh.
"Politics should not be part of the vetting process or decision making process," said Heitkamp.
"Determining who should serve on the U.S. Supreme Court is too important."
Kavanaugh's confirmation hearing is scheduled to begin September 4th and could last three or four days.
Top senate Republicans want Kavanaugh confirmed for the next Supreme Court term, which begins October 1st.