Weed That Can Stop Combines Found In North Dakota For The First Time
Palmer amaranth has been positively identified in a soybean field in McIntosh County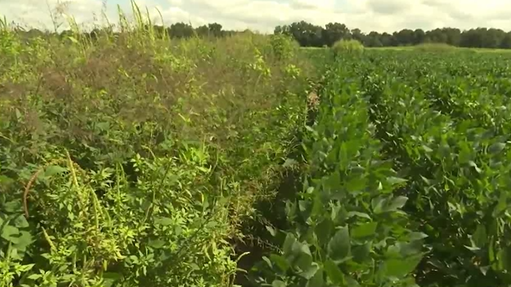 MCINTOSH COUNTY, N.D. — A weed that's strong enough to stop combines and resist many herbicides has been found in North Dakota for the first time.
The Agriculture Department says Palmer amaranth has been positively identified in a soybean field in McIntosh County, southeast of Bismarck.
The aggressive pigweed species has been found in South Dakota, Minnesota and Iowa in recent years.
It can grow as tall as 7 feet, with each plant producing hundreds of thousands of seeds.
Agriculture Commissioner Doug Goehring says early detection is key to battling the weed.