Cramer Fundraiser Featuring President Donald Trump Will Cost Couples $1,000
VIP Reception and Fundraiser Will Be Held Friday at Delta Hotels by Marriott in Fargo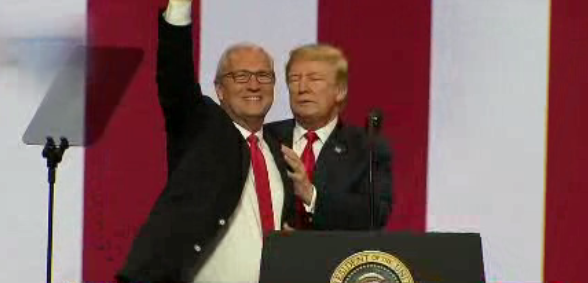 FARGO, N.D. — Final details are being worked out for President Donald Trump's return to Fargo on Friday.
Air Force One is expected to land at Hector International Airport in the noon hour.
The president will then attend a special VIP Reception and Fundraiser at Delta Hotels by Marriott.
The event will cost $1,000 per couple and the money will go to Rep. Kevin Cramer's U.S. Senate campaign.
Sen. Heidi Heitkamp won the seat by less than one percent in 2012.
This will be the president's second visit to Fargo this year on behalf of Cramer.
VIP tickets are available on Cramer's campaign website.