Block 9 Groundbreaking Set For Next Week For $117 Million Project
The 18-story high-rise Will Change The Skyline Of Downtown Fargo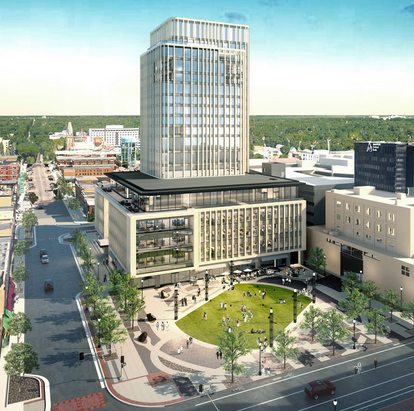 FARGO, N.D. — A groundbreaking is set and prep work is starting this week on the Block 9 tower project in downtown Fargo.
The groundbreaking will be held next Wednesday.
McGough Construction Company says a construction perimeter will be in place on the corner of Broadway and 2nd Avenue North.
The arrival of several large cranes will be moving onto the site throughout this month.
The $117 million Block 9 project is an 18-story high-rise with retail and office space, high-end condos, a hotel with adjoining 380 stall parking ramp and a public plaza.
It'll take two and a half years to build.