Work Begins To Install Artificial Turf Field At Fargo South High School
The turf is being paid for thanks to a generous and anonymous $1.2 million donation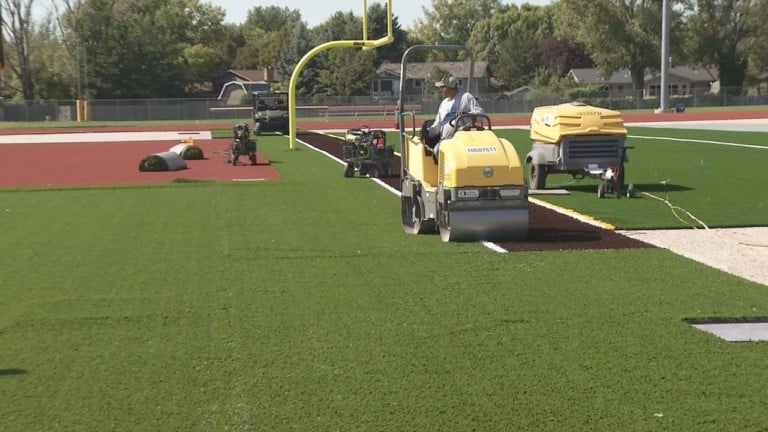 FARGO, N.D. — Fargo South becomes the first public school in Fargo to get an artificial turf field.
Work started in August and the turf is now being installed.
It was manufactured in Georgia.
The turf is being paid for thanks to a generous and anonymous $1.2 million donation.
Until the field is finished, the Bruins football and boys soccer teams are playing at alternate locations.
"I think the biggest thing is just providing a consistent playing surface for our kids, mainly for football and soccer but other sports could be out here as well," said Mike Beaton, Fargo South Assistant Principal.
"We don't have to worry as much about rain. It'll take on a whole bunch of rain before we wouldn't be able to play on it so just having that consistent playing surface for us in the fall and the spring for our kids."
Bruins hope to host their first football game on the turf for homecoming on September 28.