George W. Bush To Headline Kevin Cramer Fundraiser In Texas
Cramer is challenging Sen. Heidi Heitkamp, one of the most vulnerable Democrats seeking re-election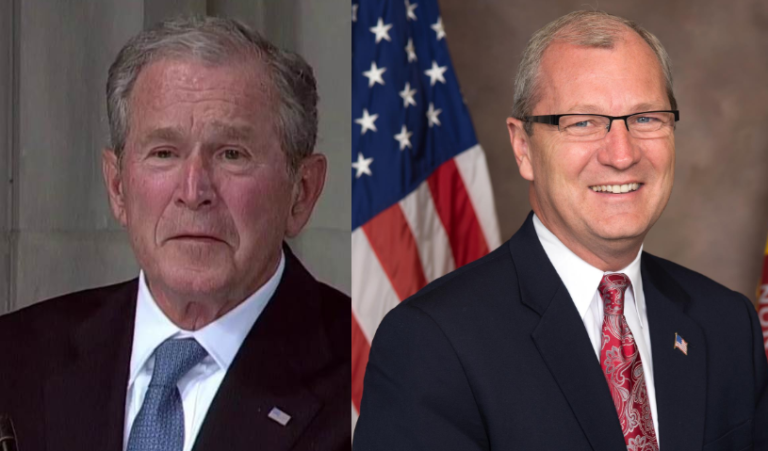 Former President George W. Bush is raising money for Kevin Cramer's Senate bid.
Cramer says Bush will headline Cramer's September 19 fundraising event in Fort Worth, Texas.
Cramer says it's being hosted by executives at Texas-based oilfield service companies that do business in North Dakota.
He says former longtime LSU basketball coach Dale Brown, a native of Minot, also is scheduled to attend.
Cramer is challenging Sen. Heidi Heitkamp, one of the most vulnerable Democrats seeking re-election.