Down Home Hosts First Annual Hoedown Fundraiser
Down Home's mission is to furnish the homes of people transitioning out of homelessness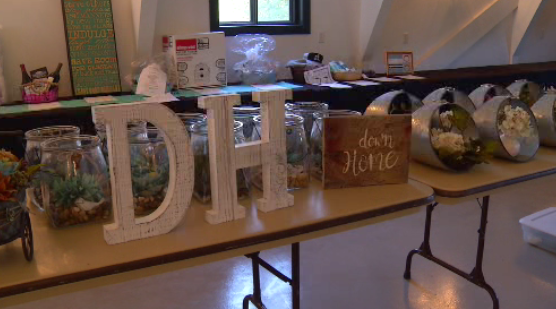 MOORHEAD, MN– A local non–profit is hosting its first annual hoedown fundraiser for people transitioning out of homelessness.
Down Home's mission is to furnish the homes of people who now have homes to call their own.
The fundraiser is a chance to give people an opportunity to start fresh with a new space.
This casual gala includes a silent auction, yard games, and dinner.
Since November, Down Home has given 11 families a personalized space of their own.
"It's so enriching, it's just such an amazing feeling to see families who have been homeless, know what it's like to have a home finally," Down Home Marketing and Development volunteer Chris Welsand said. "To see that sigh of relief that we're finally in a position now to move on with our lives, next chapter."
"Everybody needs a little helping hand, these people here, just watching them hustle and work together," The YARD Weddings and Events owner Cliff Enns said. "They are fantastic to work with, setting up props and everything. You can just see the giving nature of this community."
The event will end with a separate fundraiser for Down Home's project, Empower Up.
It goes until 9:30, but all tickets are sold out.