ND Senator Heidi Heitkamp and MN Senator Amy Klobuchar Attend Annual Democratic-NPL Burdick Dinner
The dinner celebrated the party's public service and activism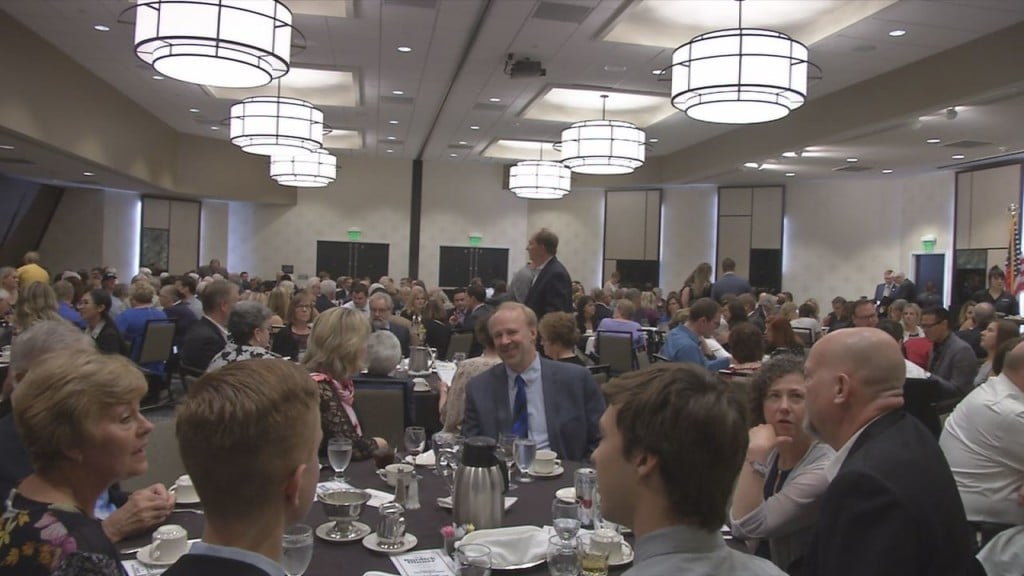 FARGO, N.D. — Sens. Heidi Heitkamp (D-N.D.) and  Amy Klobuchar (D-Minn.) attend the annual Democratic-NPL Burdick dinner to celebrate the party's public service.
Both senators are working together across state lines and hope to reach across party lines on many issues.
Even though the senators represent different states, they say there are many similarities in what people are concerned about.
They also say getting young people involved is important, especially in the upcoming midterm election.
"We come from those places where the party we represent is a party that has a rich history of great leadership. It's a way to honor Quentin Burdick, and we're glad to be here," Heitkamp said.
"You want to remember that there were people who worked across the aisle, and that's what we try to do everyday," Klobuchar said. 
Quentin Burdick represented North Dakota in the U.S. Congress for over three decades.