Underpass Road Closure To Last One Year Begins Monday In Moorhead
The Main Avenue and 20th/21st Street South Underpass project will cost over $70 million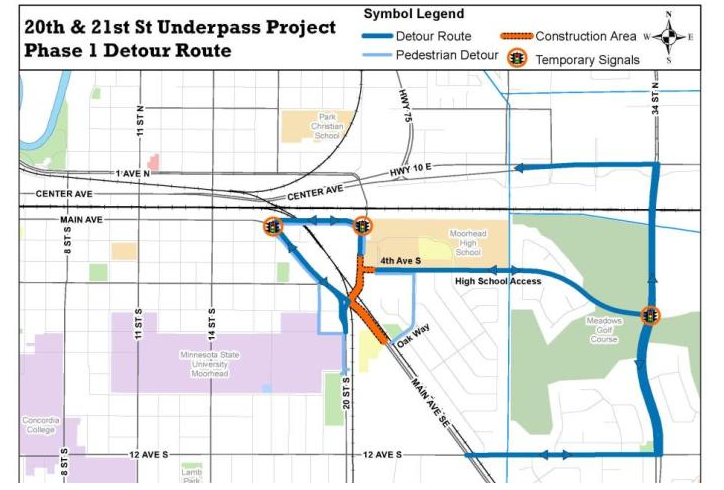 MOORHEAD, Minn. — The first major road closure for the underpass project in Moorhead will go into effect on Monday.
Main Avenue from 21st Street South to Oakway and 21 Street South from Main Avenue to 2nd Avenue South will be closing.
Traffic will be detoured on 34th Street South via 12th Avenue South and Highway 10.
The closure will be in place for more than a year.
The Main Avenue and 20th/21st Street South Underpass project will cost over $70 million.
The project will improve emergency responses, traffic, and safety.