F-M Crossroads Powwow Healing One Family's Spirit, Helps Others to Express Their Culture
Singers receive an $8,000 grand prize and first place dancers are awarded $1,000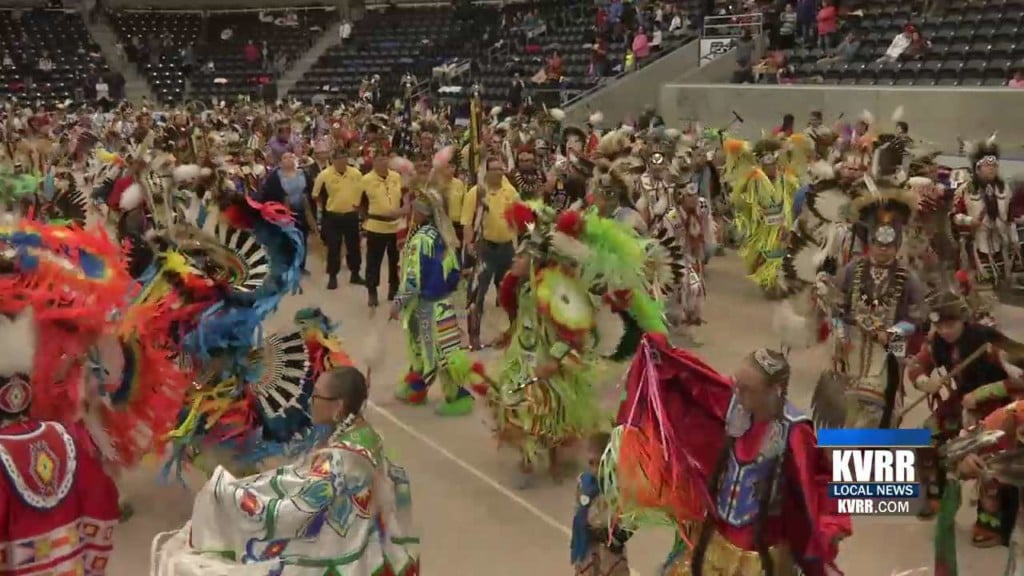 FARGO, N.D. — Some wounds never heal but one family has found their saving grace with a little help from the beat of a drum.
"We lost our daughter nine years ago. My husband tried to think of something we could do as a family to strengthen ourselves, be together as a family, because when we're singing and doing this, people are praying for us at the same time. To heal ourselves was to sing together as a family," said Bridget Morris, a backup dancer for the Motown Group.
The Morris family started traveling to powwow competitions all over the country in April.
"It's really fun. It's like an all–year vacation," Morris said.
Including at the F–M 3rd Annual Crossroads Powwow where more than 1,000 dancers and singers are sharing their ancestors' past through traditional style clothing and movements.
"As a woman, I would go out in front of the men and look around on the ground for enemy footprints so when I dance, I bend over," Morris said.
"It's pretty overwhelming for some people who have never seen it. You have all these people in traditional clothing from the different tribes they represent," said Scott Satermo, F-M Crossroads chairman. "When they all come in at the same time for a grand entry, when all the contestants come in, it's a really exciting, exhilarating thing to see."
Something all these people are hoping to share because it's a rich part of North Dakota's past.
"As well as the United States as a whole. I think anytime we get a chance to show our culture and be inviting of it, more people learn about what it is," Satermo said.
It might just be the dose of medicine you need.
"I feel really good when I dance. It's like all the problems that are outside, they're outside. It makes the world of a difference for me," Morris said.
Especially when the spirit is as alive as it is at the powwow.
F–M Crossroads members started the powwow because Fargo is a neighbor to so many tribes and wanted to offer them the chance to compete.
Singers receive an $8,000 grand prize and first place dancers are awarded $1,000.