Red River Zoo Opens its Doors to Kids Celebrating Halloween Early
"Boo at the Zoo" allows kids to trick-or-treat while seeing zoo animals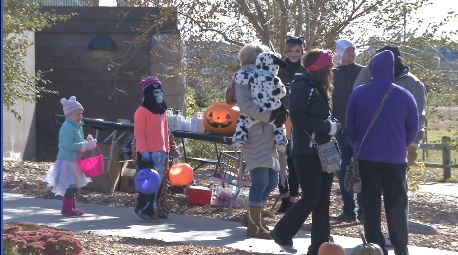 FARGO, N.D. — With Halloween just under two weeks away, kids got into the Halloween spirit at the Red River Zoo.
At the annual "Boo at the Zoo", kids dressed up in their Halloween costumes while also getting some treats from volunteers from 40 different organizations.
Even though the temperatures are a little colder, the zoo's executive director says hosting a fun event around Halloween gets kids in the mood to meet all the animals during the fall and winter.
"I absolutely adore this event. I look forward to it all year round. It's so cute to see the families coming out with the little ones dressed up and trick–or–treating throughout the zoo. It's a great kickoff to what I call the Halloween season," said Sally Jacobson, the Executive Director of the Red River Zoo.
The fun doesn't stop for zoo–goers on October 31.
Jacobson said this year will be the first the Zoo will be open every day throughout the winter.