Human Rights Summit Encourages Conversations about Social Issues
The tenth annual event was hosted by Lutheran Social Services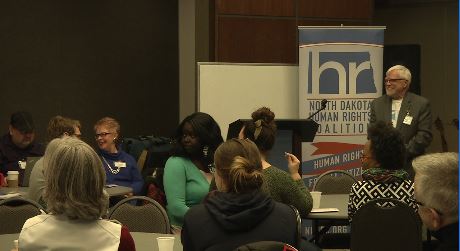 FARGO, N.D. — The North Dakota Human Rights Coalition brought people together from across the state to talk about North Dakota's handling of basic liberties.
The tenth annual Human Rights Summit focused on discussions about missing and murdered indigenous women, as well as LGBT acceptance in the state.
One of the summit's organizers says the event has encouraged several people to go to Bismarck and speak up at the legislative level.
"We want to make sure that first of all, their voices are heard, so we're going to be organizing today so that when we go forward, we're ready for when our North Dakota legislature convenes in early January so that our issues are being presented fairly and strongly," said Barry Nelson, one of the summit's organizers.
The summit also the presentation of the Arc of Justice awards to those who stand up and fight for human rights.