Library Celebrates National Model Railroad Month with Red River Modules
Red River Modules have the model railway inside the library for the weekend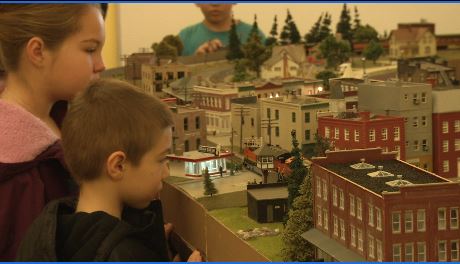 FARGO, N.D. — Kids got an up–close look at a large–scale model railroad inside Fargo Public Library.
As part of National Model Railroad Month, the Red River Modules Model Railroad Club put its trains on display for kids to enjoy.
Seeing the kids get excited about the trains going up and down the rails gives the club's president hope about the future of model trains in the metro.
"It's an awful lot of fun, we really enjoy doing this, and the kids seem to really enjoy it. That's why we do it; we do it for the kids. It's the future of the hobby. If you want this hobby to continue to grow and continue to prosper, you need to attract kids to come and do it," said Alan Dahlman, the President of Red River Modules.
If people missed the trains Saturday, they'll be rolling along the tracks inside Fargo Public Library Sunday afternoon from 1 to 4 pm.