Gov. Dayton to return home Wednesday after 40-day stay at Mayo Clinic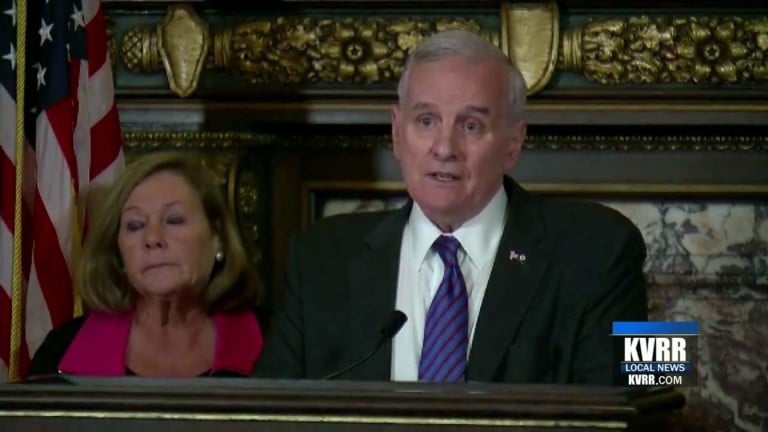 ROCHESTER, Minn. (KMSP) – Gov. Mark Dayton said he expects to return home to the governor's residence Wednesday after a 40-day stay at the Mayo Clinic in Rochester, Minnesota.
Last week, Dayton revealed he has been in the hospital for the past month following complications from surgery.
In Mid-October, Dayton went to the Mayo Clinic, where he had two spinal fusion surgeries to improve his leg strength. He was supposed to be released within days, but the governor said post-surgical complications caused lung damage and he is currently in rehabilitation.
Dayton held a press conference over the phone from the Mayo Clinic on Tuesday. It was the first time he answered questions about his health since the announcement last week.
The governor told reports his back surgery and rehab at Mayo Clinic have had no effect on his cognitive function or ability to communicate with his staff. He said there is "no functional difference" in how the state government operated with him at the hospital.
Dayton said Lt. Gov. Michelle Fischbach was kept aware of his medical issues, but he never considered turning over his duties to her.
When asked why his office waited a month to tell the public about his lengthy stay at Mayo Clinic, Dayton said there was no decision made to be secretive about his medical issues, but there was a "lack of probing interest" from the public or media.
During his two terms in office, the governor has had several back and hip surgeries. He was also successfully treated for colon cancer.