Fire Starts in Insulation Truck in Fargo
Fire crews responded around 1:30 this afternoon to put out the truck on fire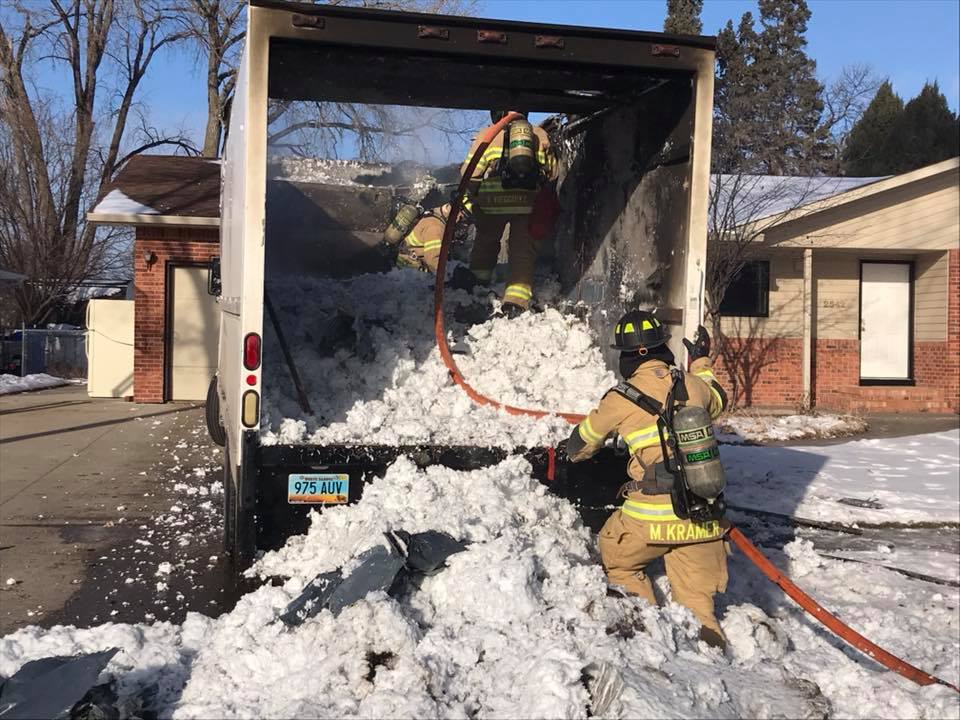 FARGO, N.D. — Fire crews in Fargo respond to a truck filled with insulation that started on fire.
The truck was parked in front of 2542 West Country Club Drive South.
When firefighters arrived, they say the body of the box van was heavily involved in fire.
The box of the vehicle was full of insulation that continued to smolder for several hours.
The fire department says the cause of the fire was accidental and started from improperly discarded smoking materials.