Officer Helps Deliver Baby In North Dakota's Oil Patch
Arnegard Officer Travis Bateman jokes that he should have had a catcher's mitt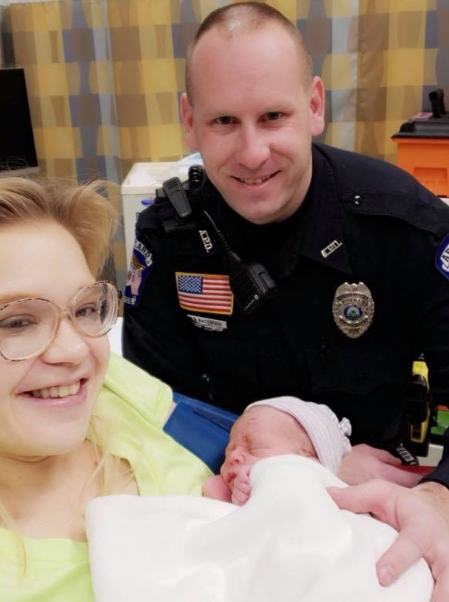 MCKENZIE COUNTY, ND — A police officer arrived just in time to help deliver a baby girl along a rural road in North Dakota's oil patch.
Arnegard Officer Travis Bateman jokes that he should have had a catcher's mitt when he responded to a 911 call last week along McKenzie County Road 30.
After just two minutes on the scene Bateman delivered Samantha Hoover's daughter Everly in the front passenger seat of her sister-in-law's car.
A 911 dispatcher gave instructions by phone.
Hoover says her contractions came quickly and they couldn't make it to the hospital in time for the birth.