Rescued Pups Getting Cozy with Santa for a Holiday Photo
For a donation to the animal shelter, families were invited to bring their rescued pups back to 4 Luv of Dog Rescue to get a holiday picture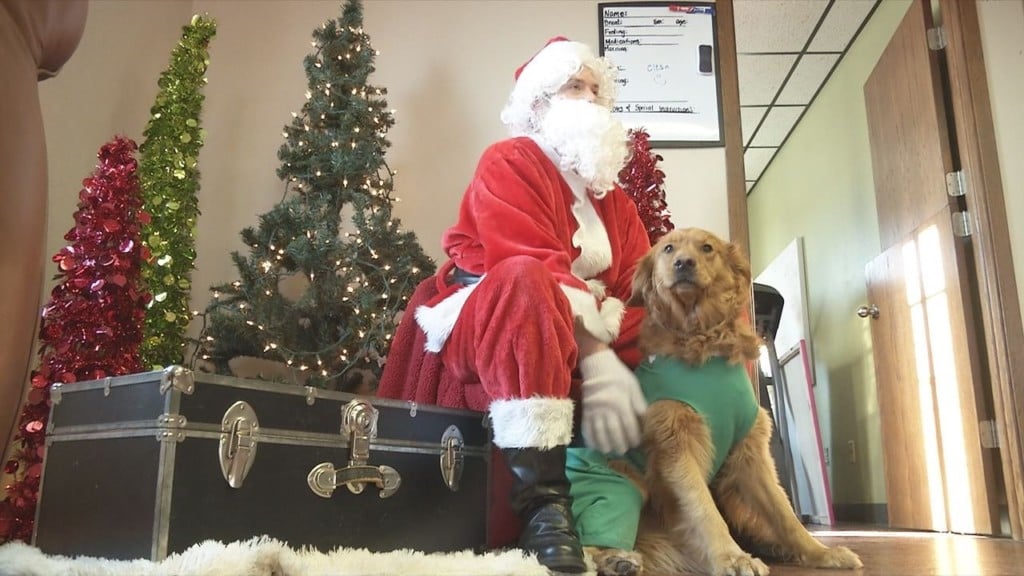 MOORHEAD, Minn. — Furry friends who have found their forever homes are getting cozy with Santa.
For a donation to the animal shelter, families were invited to bring their rescued pups back to 4 Luv of Dog Rescue to get a holiday picture.
Those at the shelter say it's always nice to dogs who were originally brought to them afraid of their new surroundings, now comfortable, loving and happy with their new families
"We actually have had a couple adopters come in and let us know what their dogs are getting for Christmas and they've got presents under the trees and they've got their Christmas sweaters on and their little Christmas collars and it makes it even more special," said Nicole Nordby, a volunteer.
The shelter does this every holiday season.