Winning "Lucky for Life" Ticket Sold At A Casey's In Fargo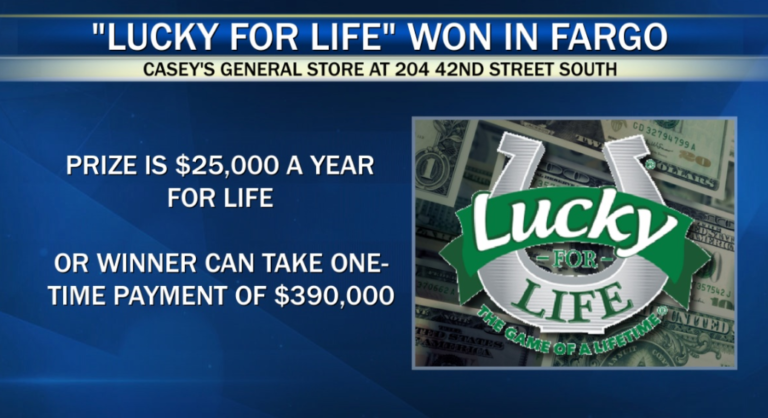 FARGO, ND — A lottery player in Fargo has hit the Lucky for Life prize.
The prize is $25,000 a year for life.
The winning ticket was sold at Casey's General Store at 204 42nd Street South last Thursday.
The winner can take $25,000 a year for life or a one-time payment of $390,000.
The winner has six-months to come forward.