High Risk Sex Offender Registers in Fargo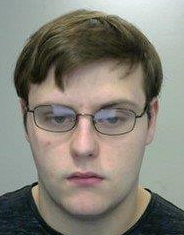 FARGO, N.D. – Fargo Police is notifying the public about a high risk sex offender.
19-year-old Terry Grommish Jr. lives at 514 University Drive South.
He was convicted of indecent exposure five years ago in Stutsman County. When he was 13 or 14 he exposed himself to a seven-year-old boy and he groped him. The victim's mother found them in a bedroom.
Grommish is on the sex offender registry for life.