Responding To President Trump's Call To Resign, Rep. Omar Asks "When Will You?"
The Minneapolis Democrat tweeting that Mr. Trump has "trafficked in hate" his whole life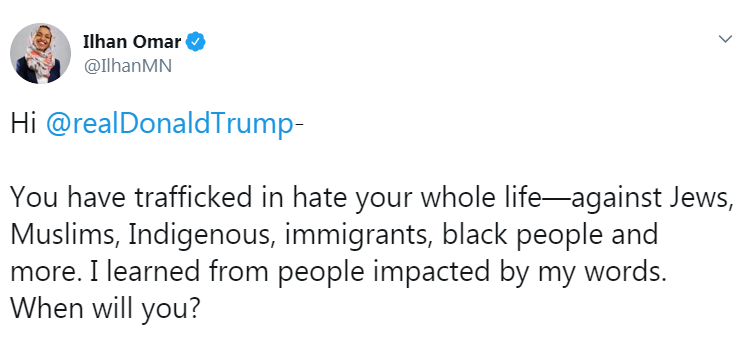 WASHINGTON, D.C. — Minnesota Congresswoman Ilhan Omar is firing back at President Trump after he called on her to resign over tweets seen as anti-semitic.
The Minneapolis Democrat tweeting that Mr. Trump has "trafficked in hate" his whole life.
She also asked when he plans to resign.
In a pair of tweets over the weekend, Omar criticized the American Israel Public Affairs Committee, or AIPAC.
"It's all about the Benjamins baby," she wrote, using slang for $100 bills.
The comments were largely seen as anti-semitic.
Omar apologized after House Speaker Nancy Pelosi and other congressional leaders condemned the comments.