Rep. Kelly Armstrong to Hold Town Halls in Hillsboro & Valley City Next Week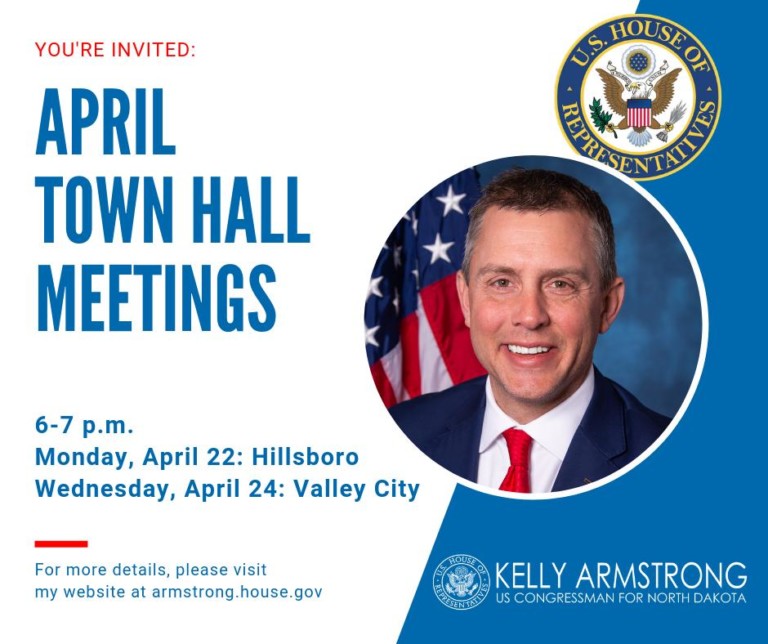 NORTH DAKOTA – Congressman Kelly Armstrong is holding two town halls next week to hear directly from North Dakotans and to update them on the work he's doing in Washington.
The Republican will answer questions from North Dakotans at the Vets Club in Hillsboro from 6:00 to 7:00 PM on Monday, April 22nd.
You can grab a slice of pizza and discuss the issues with Armstrong at the Pizza Corner Restaurant in Valley City from 6:00 to 7:00 PM on Wednesday, April 24th.
Armstrong is in his first term in Congress after serving the Dickinson area in the North Dakota Senate from 2012 to 2018. He was also the Chair of the North Dakota Republican Party from 2015 to 2018 and stepped down to run for Congress.