Franken says he 'absolutely' regrets resigning from Senate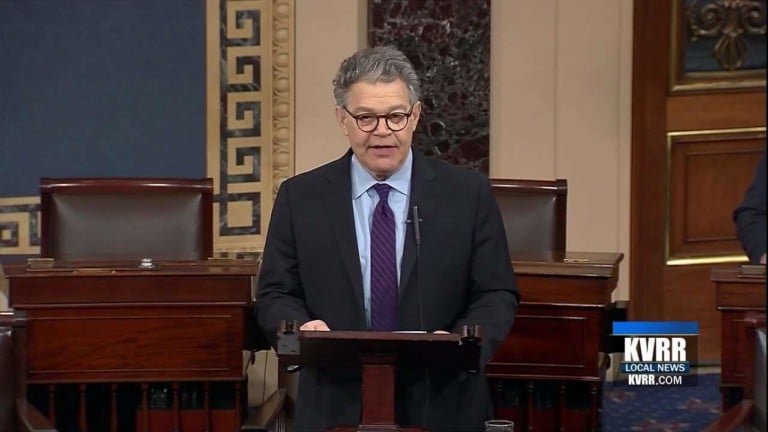 MINNEAPOLIS – A New Yorker article claims a radio station publishing sexual misconduct allegations against former Minnesota Senator Al Franken in 2017 didn't fact check them.
Leeann Tweeden, who works at KABC, says the comedian forcibly kissed her during a U.S.O. Tour sketch in 2006.
The magazine spoke with 8 people on the tour who dispute the allegations. Franken's military escort says any incident would have been witnessed by a military officer who would have arrested someone if an assault happened.
Seven current or former Senators, including Heidi Heitkamp of North Dakota, say they regret calling for Franken to step down.
Franken hoped to have the Senate Ethics Committee investigate the allegations.
Click here to read The New Yorker article.