Increased Police Presence at Fargo North High School Following Suspicious Message
A student reported writings on a desk that included, "school shooting threat 9-4-19."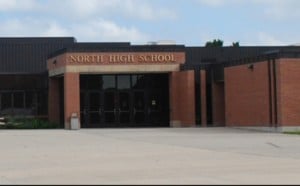 Fargo, N.D. – Fargo North High School is operating as normal after a school shooting threat was determined to be not credible.
One student discovered disturbing messages on a desk on Tuesday, one of which included a school shooting threat referencing Wednesday's date.
School administration and the Fargo Police Department conducted an investigation and concluded that there was no threat.
Police stationed extra officers on campus this morning as a precaution.
"We have a phenomenal student body in Fargo Public Schools, so we're just grateful for all of our students. I'm grateful for the students and staff that shared this piece of information as soon as it was discovered. It allowed us to act quickly and also make sure the threat was deemed not credible," Fargo Public Schools Superintendent Dr. Rupak Ghandi said.
Dr. Ghandi says the investigation was very thorough and included interviews of multiple students, teachers, and parents.