Prince Estate Slams Trump's Use of 'Purple Rain' at Rally
Prince's estate released a statement saying it "will never give permission to President Trump to use Prince's songs.''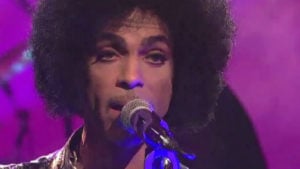 MINNEAPOLIS–The estate of musical legend Prince is objecting to President Donald Trump's use of a Prince song before a campaign rally in Minneapolis Thursday night.
The Trump campaign played Prince's "Purple Rain" as the audience at the rally waited for the president to begin speaking.
Prince's estate released a statement after the rally saying it "will never give permission to President Trump to use Prince's songs."
It said the campaign had confirmed a year ago that it would not use Prince's music.
Prince was born in Minneapolis. Much of his "Purple Rain" movie was filmed at the city's First Avenue nightclub, just a few blocks from the Target Center, where Trump's rally was held.
Prince's nearby Paisley Park studio is regarded as a rock `n roll landmark. He died in 2016 at age 57.