$100 Million In Flood Protection Work By Army Corps Planned in Fargo-Moorhead in 2020
The federal government has committed $750 million towards the diversion.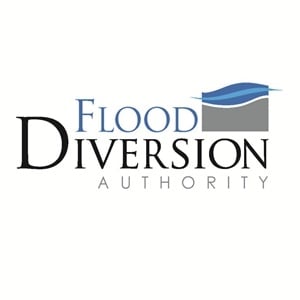 FARGO, N.D. — U.S. Army Corps of Engineers plans to do $100 million in flood protection construction work in the FM metro this year.
The money is included in the 2020 Energy and Water Development Appropriations bill.
It will help fulfill the federal government's increased funding commitment under the new Project Partnership Agreement.
The money is just a drop in the bucket of the $2.75 billion Red River diversion project.
Part of it was delayed over a lawsuit upstream and changes in order to meet Minnesota permit requirements.
Construction resumed in 2019.
"The Corps estimates that they can do about $100 million worth of construction this season so that's the amount we targeted to get," said North Dakota Senator John Hoeven, a member of the Senate Appropriations Committee on Energy and Water Development.
"And the good news is we've been able to secure it and it's very important because we need to keep moving forward and get this permanent flood protection in place."
The federal government has committed $750 million towards the diversion.
"Construction is ongoing and this appropriation ensures that our construction schedule stays on track," Executive Director of the Diversion Authority Joel Paulsen said.
"This Project is successful because of the dedication and partnerships that have been built between our federal delegation, the Army Corps, the States of Minnesota and North Dakota, and with our local team at the Diversion Authority," Diversion Authority Board Vice Chair and Mayor of Moorhead Johnathan Judd said.
"The federal government is stepping up to the plate as a partner and I am glad to see their commitment remains unwavering."