Three Severely Injured after Reckless Driving Incident in Becker County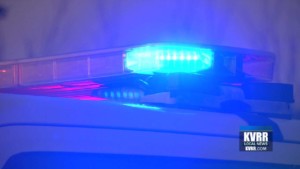 ELBOW LAKE, Minn.–The Becker County Sheriff's Office responded to reports of a reckless driver who sped through residential yards and struck two people at approximately 8:55 p.m. on Monday.
Reports say the two people struck were attempting to stop the driver.
When police arrived at the scene, they determined 33-year-old Kevin Roger Doerr of Deer River was the driver of the vehicle.
The victims, 30-year-old Derek Eugene Doerr and 29-year-old Nakoya Lee Vanwert were airlifted to a hospital in Fargo.
Kevin Doerr was initially transported to Mahnomen Hospital, but later airlifted to a Fargo hospital.
The incident is currently under investigation.