Gov. Doug Burgum Plans To Let Businesses Reopen Friday, If Trends Continue
Businesses Were Forced To Close At Noon on Friday March 20, 2020 In An Executive Order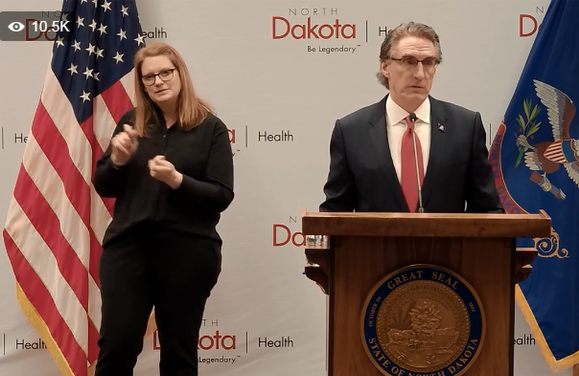 BISMARCK, N.D. — Gov. Doug Burgum is ready to put North Dakota Smart Restart into action.
With a positive COVID-19 rate around 4.2% he is ready to allow bars, restaurants, gyms and other businesses to reopen if the current trends continue.
"If these hold over the next couple of days our intention would be to let the current executive orders expire on Thursday," said Burgum.
"The virus is contagious as ever just as threatening as ever to those who are vulnerable. We will certainly be along with other states for the safety of those that are vulnerable urging them to stay home and avoid large crowds for at least two weeks more."
Burgum says the state is already meeting 6 of the 8 criteria for reopening.
His executive order will be replaced by another order that allows businesses to reopen using Phase One guidelines including physical distancing, limited contact, masks and other measures.
Burgum says it'll be voluntary for personal care and bar and restaurant owners to open if they are able to meet the guidelines.
He will have more on those guidelines during tomorrow's COVID-19 briefing.
Dem-NPL Chairwoman Kylie Oversen is accusing the govenor of taking greater risks with the health of North Dakotans.