Recount Set For Tied Gardner Council Race, Two Candidates Got 8 Votes Each
the recount will take place at 9:30 Monday morning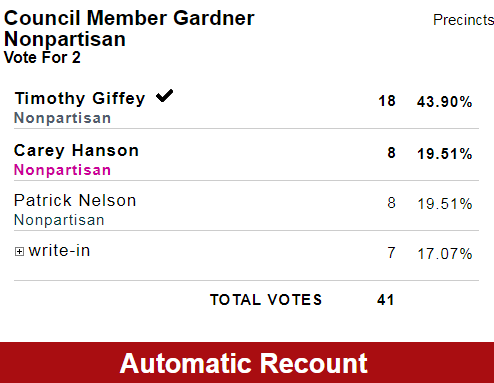 FARGO, N.D. — A recount for a tie in the council race in tiny Gardner, North Dakota is set for Monday at the Cass County Annex.
As KVRR first reported Tuesday, Carey Hanson and Patrick Nelson each got 8 votes in the election but Nelson was declared the winner on the vote.nd.gov website.
That is an error according to Cass County election official Michael Montplaisir.
He says the recount will take place at 9:30 Monday morning.
41 votes were cast for two open seats on the council.
Timothy Giffey won his seat with the most votes at 18.
Gardner is about 25 miles north of Fargo.