Two People Killed in Motorcycle-Car Crash In North Fargo
Henry Kulor is charged with two counts of criminal vehicular homicide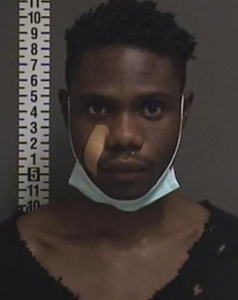 FARGO, N.D. — Two people are dead after a crash in north Fargo late Saturday night.
Police say 22-year-old Henry Kulor was traveling south on 14th Street North when he ran a stop sign and struck a motorcycle.
After striking the motorcycle, Kulor's vehicle struck a utility pole before coming to a stop.
The driver of the motorcycle, 22-year-old Pierce James Kvien of Roseau, died at the scene.
Kulor's passenger, 25-year-old Wein Zelee of Fargo had to be extricated from the vehicle. Zelee was taken to a local hospital where he died.
Kulor is charged with two counts of criminal vehicular homicide.
Police say speed and alcohol were factors in the crash but so far Kulor has not been charged with DUI.